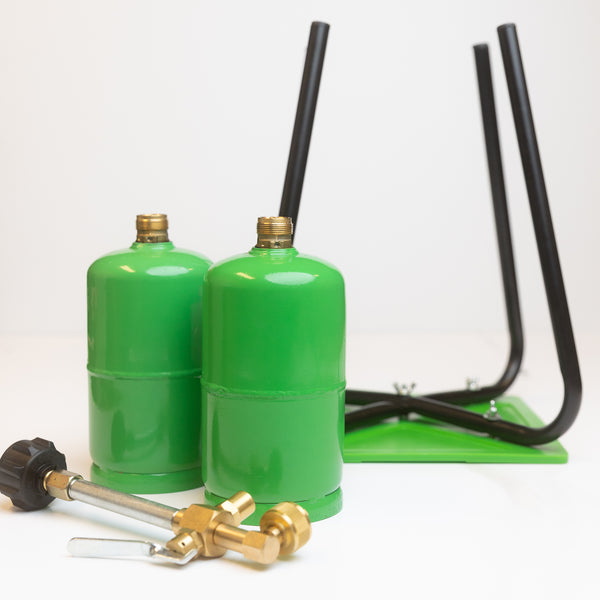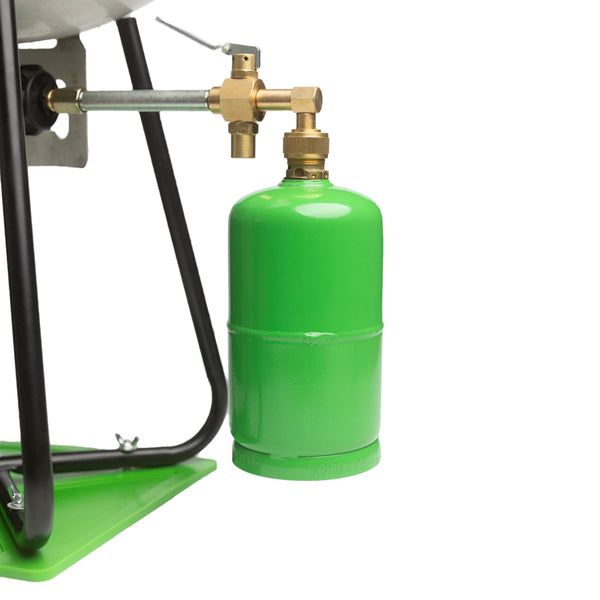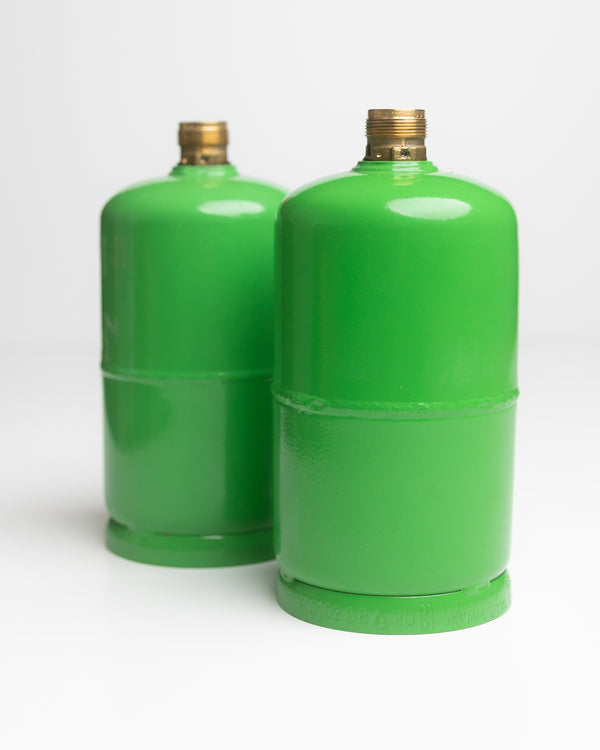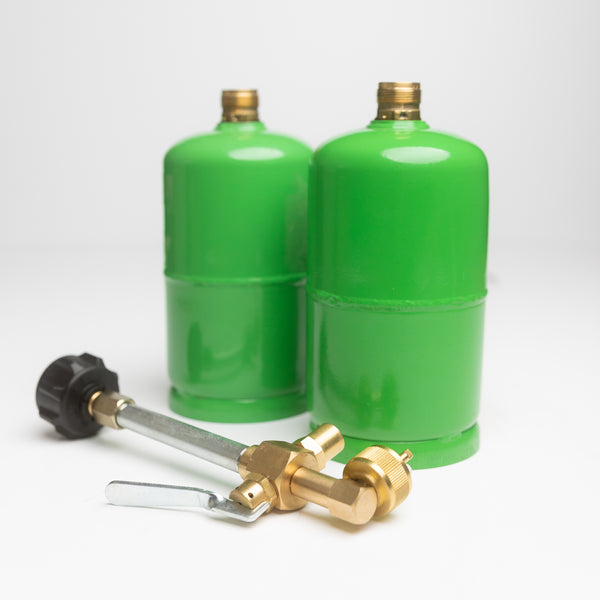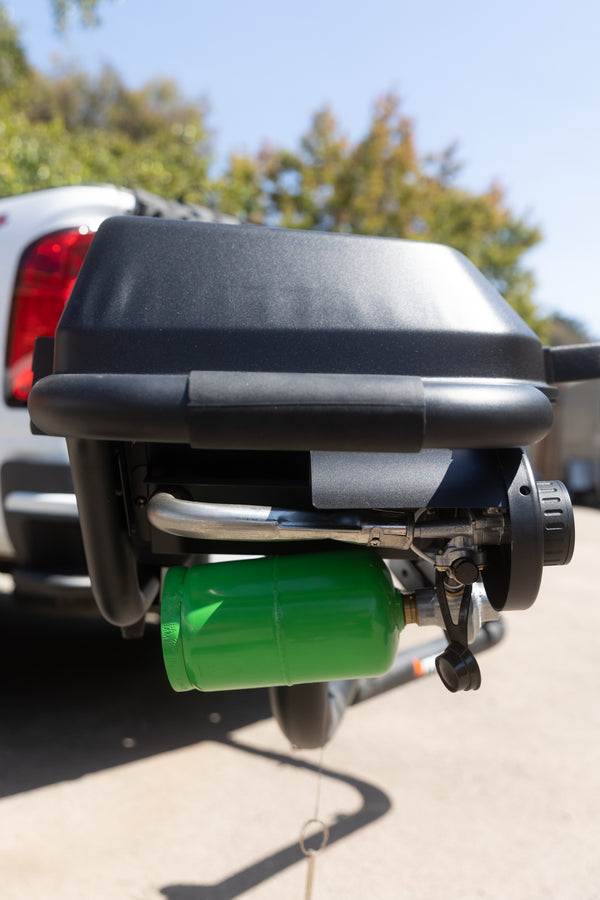 Refillable 1LB Propane Kit
Stop the waste. The United States consumes over 40 million propane cylinders per year with 3 out of 4 being disposed of improperly. By 2028, California looks to ban the sale of single use 1lb propane cylinders to put a stop to the millions that end up in landfills every year. 
The HitchFire Refillable 1 lb Propane Cylinder Kit includes (2) refillable one pound propane tank, a cylinder cap, refill adapter device and a heavy-duty refill stand that supports a 20 lb propane tank. Refill the cylinders from the comfort of your backyard, then pack up and hit the road for your next adventure!
REFILLABLE 1LB PROPANE CYLINDERS: Each kit includes (2) refillable one pound propane tanks. Save money and the environment with our reusable, safe, and easily refillable propane cylinders. Compatible with any appliance that uses a 1 lb tank!

SAFE REFILL KIT: HitchFire refillable propane tanks are fast, easy and safe to refill and transport. Refill from your backyard in just FOUR easy steps. Includes (2) 1 lb cylinders, cylinder cap, refill adapter device and refill stand.

 

REDUCE WASTE:

 

Keep disposable propane tanks out of landfills and save the environment by using this HitchFire one pound refill kit instead of the single use bottles!

DURABLE CONSTRUCTION: Features rugged, high grade alloy steel welded construction and a pre-purged cylinder making it ready to be filled and packed for your next adventure.

WARRANTY: HitchFire stands by the products we make. We offer a 1-year warranty on our 1 LB Refill Kits. If there is an issue with your product, please contact us and we will be sure to provide you with a resolution.