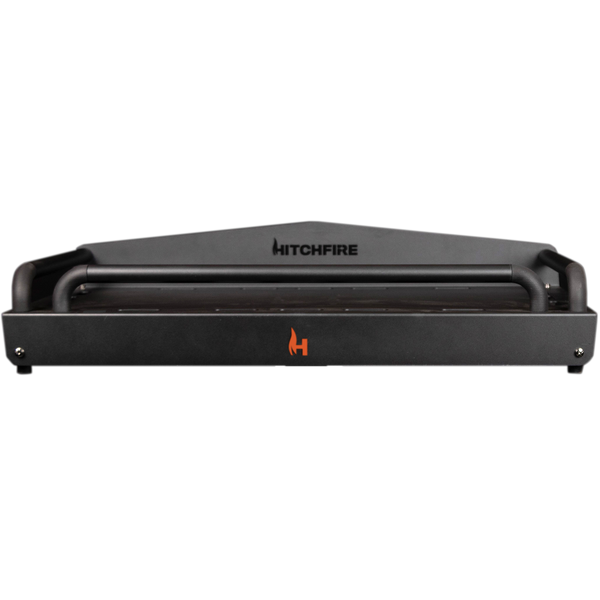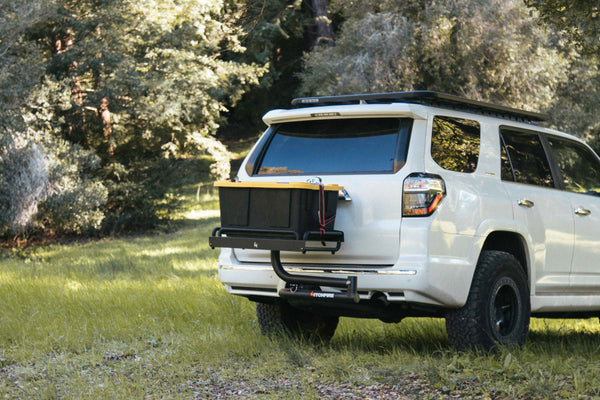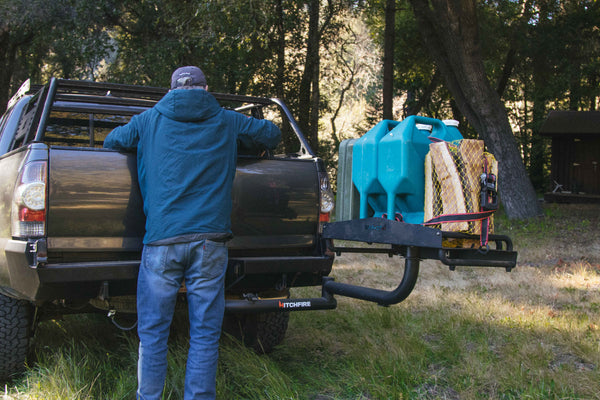 Ledge Platform (Platform Only)
Already have a Forge 15 or F-20? Looking to expand your vehicle's storage capacity without compromising accessibility? 

This version of the Ledge is just the top platform and DOES NOT include a swing arm. 
The Ledge platform is designed to open up a world of possibilities, complete with stout removable side rails and integrated mounting points. Whether functioning as a level surface for your cook stove or a place to keep extra firewood, the Ledge is built to last and accommodate.

 - Steel Construction 
- Removable tubular side rails 
- Variety of integrated mounting points
- 17x31.5" 
- 100lbs recommended weight limit
- SWING ARM NOT INCLUDED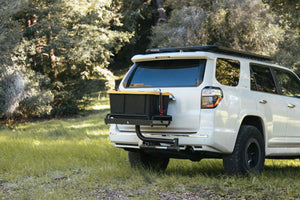 Expand your storage
When it comes time to pack, every vehicle only has so much room. The Ledge Platform provides extra storage outside of your vehicle so nothing gets left behind.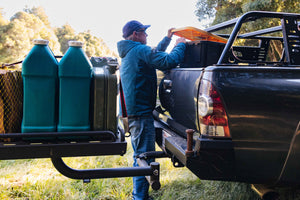 Tailgate access
No need to unload your Ledge to access the back of your vehicle. The proprietary HitchFire swing arm allows for easy access to the trunk or tailgate.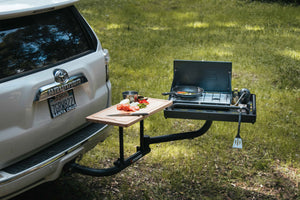 More than a storage solution
Cook on a stovetop, setup your laptop, or fire up a smoker, the large flat surface of the Ledge doubles as a work surface.