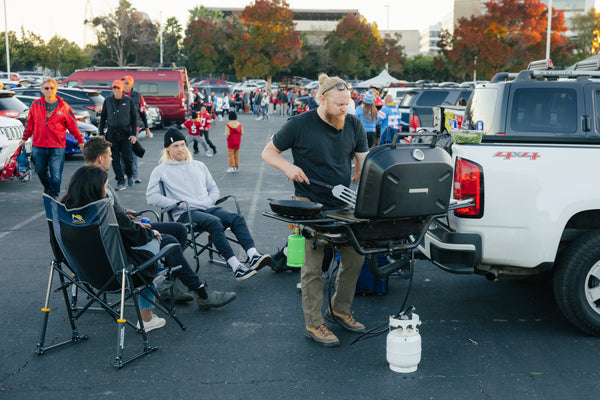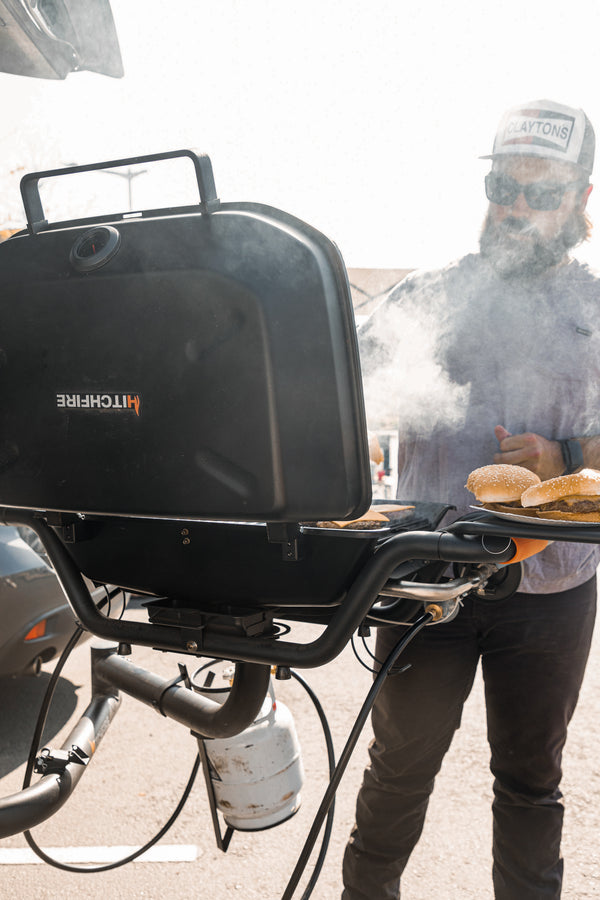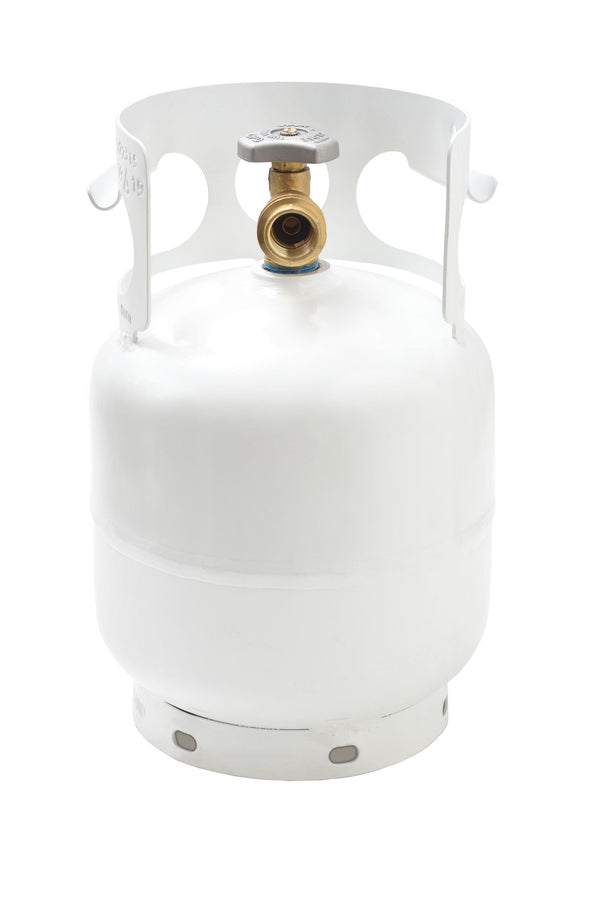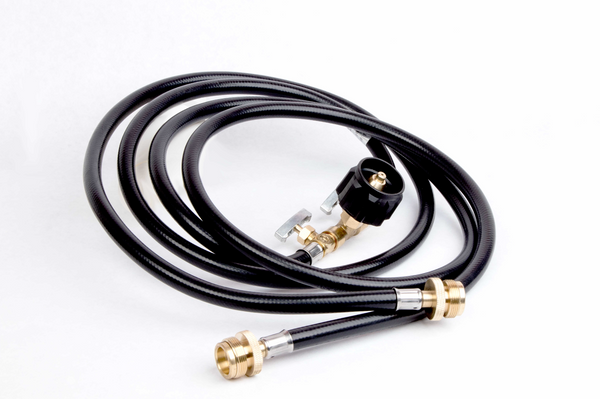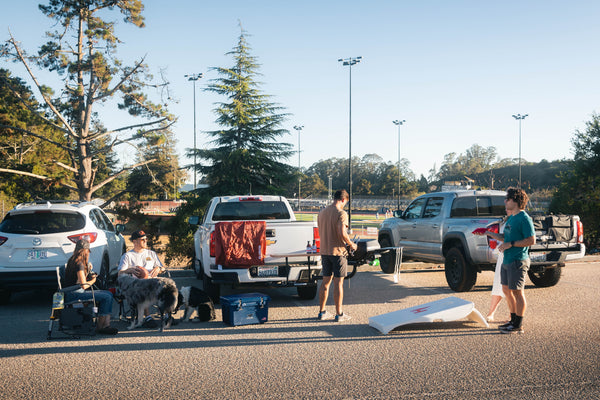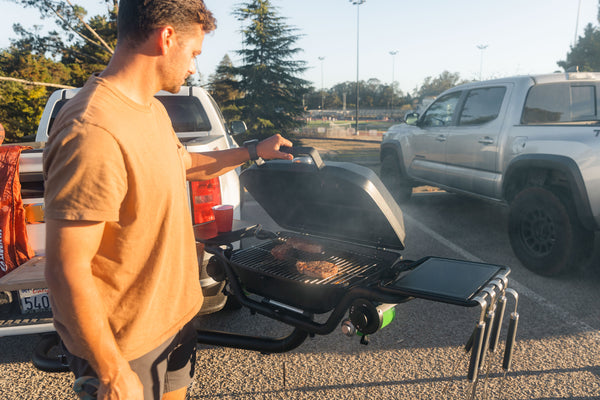 Features

Bundle Features

Dimensions

Gas Growler Specs
Everything you need to get up and running at your local cook-out.
A rugged hitch mounted grill with refillable 5lbs propane tank and adapter hose so you can grill in style longer than ever before.
+  Quicker And Cleaner To Use Than Conventional Grill
+  Detachable from Hitch For Tabletop Use
+ Gas Growler holds the equivalent fuel of 5 green propane bottles
- Grill & Pivoting Swing Arm
- Universal Grill Cover
- 5lbs Refillable Growler  
- Propane adapter hose for use with Growler
*Does not include propane hanger bracket or side burner* 
| | |
| --- | --- |
| Dimensions | 8.1 x 8.1 x 12.8 in |  |
| Weight | 10 lbs. | 4.5 kg |
| Hose Compatibility | Inlet, QCC Outlet, 1"-20UNEF (1lb) |
| Capacity | 5 lbs | 1 gal |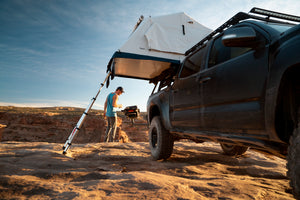 Grill Anywhere
From the beach, to sporting events, to the mountains, grill wherever your vehicle can go. Quick and easy setup allows you to get grilling in just a few short minutes, without the mess.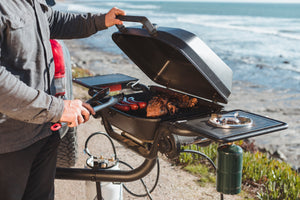 Food for the whole family
With a large 18"x22" grilling area, there's plenty of room to cook for the whole family and a few friends.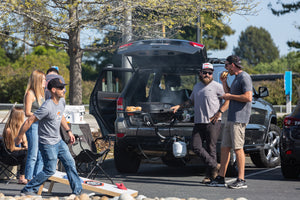 Leave the mess behind
Our proprietary swing arm lets you leave the grill and it's mess outside your vehicle, leaving more room inside for clean cargo.