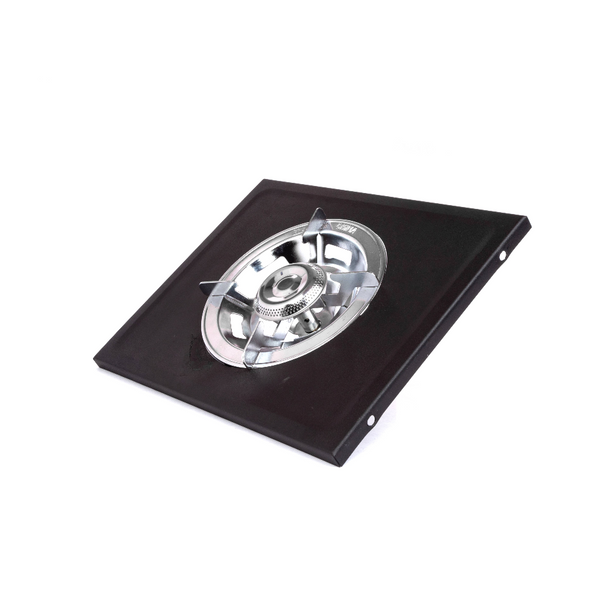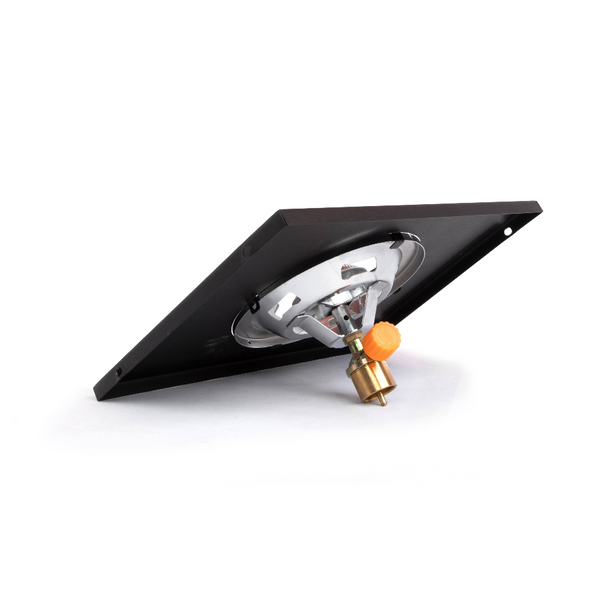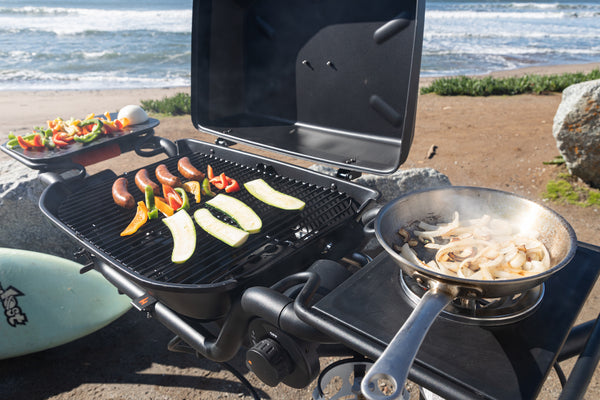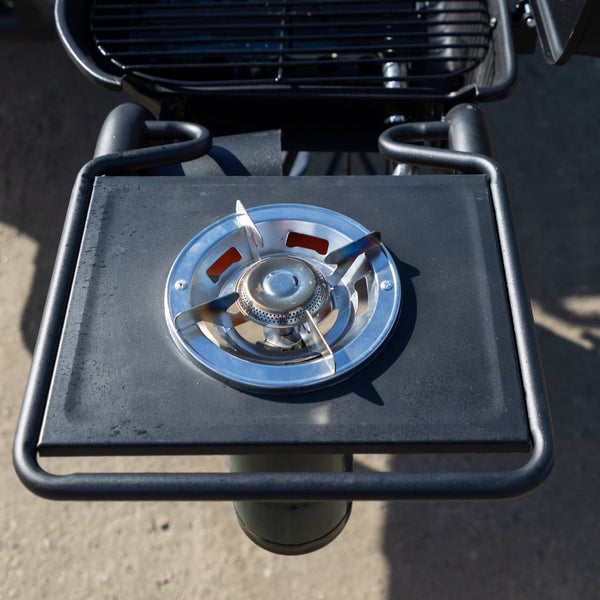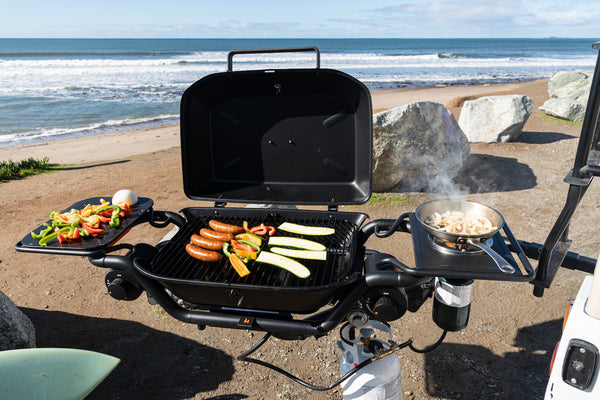 The HitchFire accessory Side burner is interchangeable with the HitchFire Grill integrated side table. It can be used with a 1 lb propane bottle or hooked up with an adapter to a larger propane source. Now you can boil water, cook side dishes or sauté veggies while you grill!
Simply remove the existing side table and screw in the side burner panel for unlimited culinary possibilities!
COMPATIBILITY: Our HitchFire Forge 15 Grill Side burners are made to be the perfect addition to your Forge 15 grill. It can be used with most small green propane bottles or hooked up with our HitchFire Adapter hose.

EASY INSTALLATION: For installation, simply remove the existing side table and screw in the new panel that has our burner attached. It's the perfect BBQ accessory for your Forge 15 grill and a great way to cook side dishes, boil water or sauté the extra goodies to compliment your main dishes.

SUSTAINABILITY: Our Stainless Steel and flat design, not only seamlessly integrates with the grill, but makes the side burner easy to clean. Unlike other bulky, heavy side burners, ours is easy to remove and simplifies cleanup.

LOW PROFILE: The neutral black design allows it to fit into any setting. It is the same color scheme as your Forge 15 grill. Measures at 9.25" x 11.75" to fit perfectly onto your grill. Utility and performance has never looked so good and sleek.

WARRANTY: HitchFire stands by the products we made. We offer a 1-year warranty on our Side Burner. If there is an issue with your product, please contact us and we will be sure to provide you with a resolution.