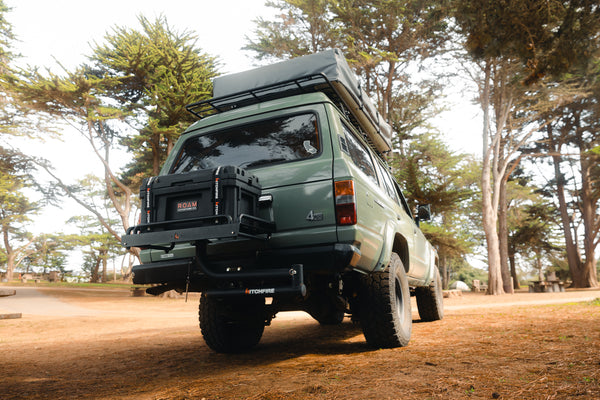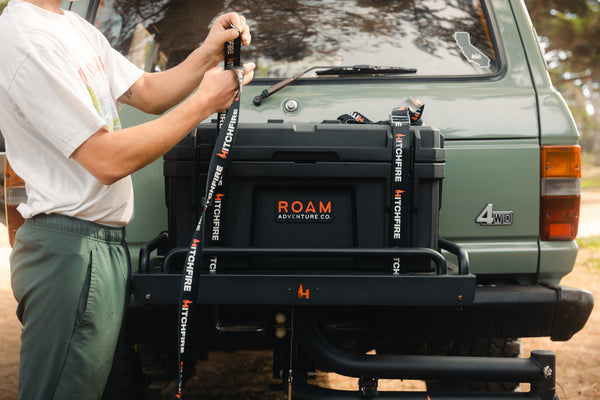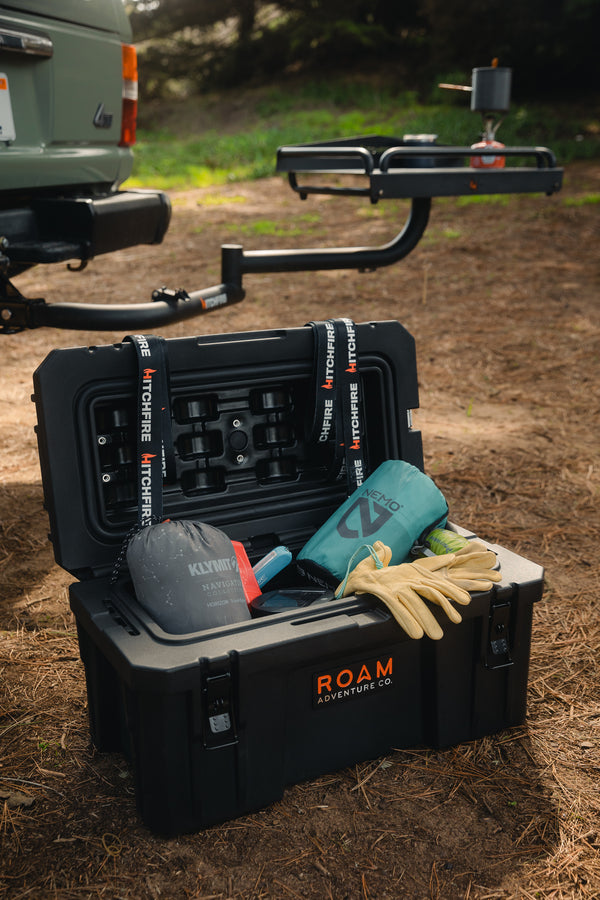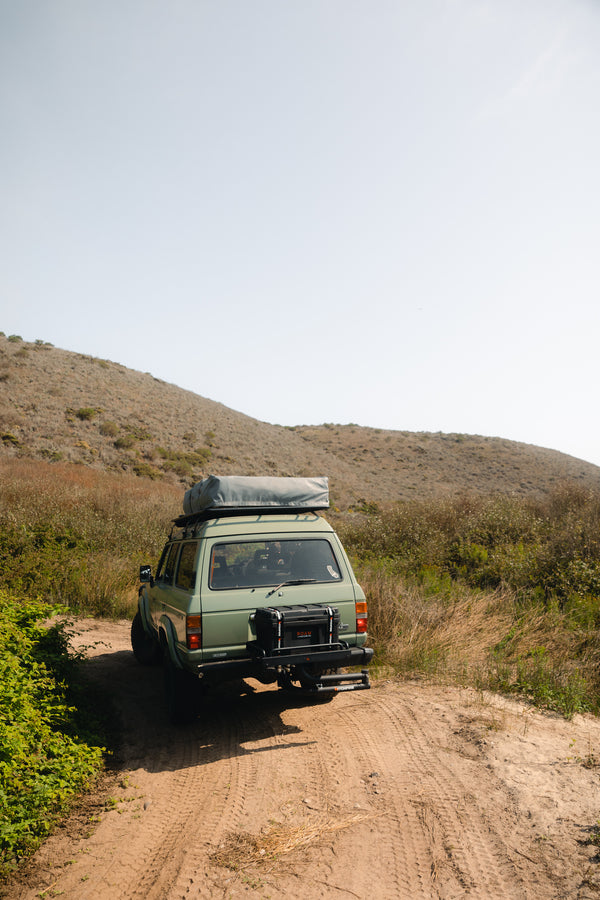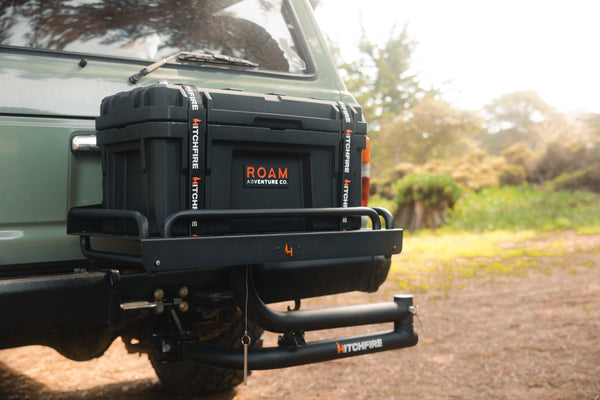 We're taking the Ledge to a whole new level. Partnering with our friends at Roam Adventure Co. we've put together the Adventure Bundle to get you everything you need to expand your vehicle's storage capacity. The Adventure Bundle includes the Ledge Platform, a 52L Rugged Case from Roam Adventure Co., and a pair of our new 1.5" Cam Buckle Straps to make sure your cargo is secure. 

DESCRIPTION
- Ledge Platform + Swing Arm
- 52L Roam Adventure Co. Rugged Case
- 2 x 1.5" Cam Buckle Straps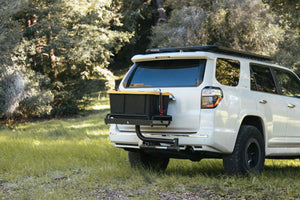 Expand your storage
When it comes time to pack, every vehicle only has so much room. The Ledge Platform provides extra storage outside of your vehicle so nothing gets left behind.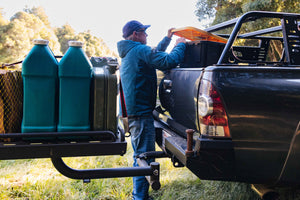 Tailgate access
No need to unload your Ledge to access the back of your vehicle. The proprietary HitchFire swing arm allows for easy access to the trunk or tailgate.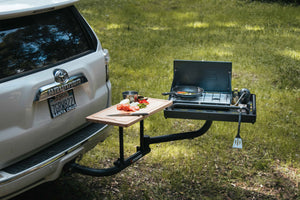 More than a storage solution
Cook on a stovetop, setup your laptop, or fire up a smoker, the large flat surface of the Ledge doubles as a work surface.